Instant Download non-violent computer games for kids
BigFish Games
Download PC games for kids
 The links for the games below will take you directly to our affiliate's website, the largest digital download provider in the world, where purchases are made in US Dollars using Mastercard, Visa or Paypal. 



PLEASE DO NOT ADD THIS PRODUCT TO YOUR SHOPPING CART, YOU WON'T BE CHARGED. Simply click on the picture or the game title and you will be taken through to our affiliate's website. You can view the video preview & download the FREE trial version with NO obligation to buy. 


 
If you're not sure if the game will work on your WIndows 10 PC, please download the free demo to check before purchasing. In almost every case, if a games works on Windows 8, it will work on Windows 10. 

Pricing: $6.99USD for BigFish Game Club Members, $9.99USD for non-members.

Prices are in US Dollars & therefore subject to the current exchange rate.
  
What you need to know prior to your first digital download purchase:
Can I purchase a download game without becoming a member of Big Fish Game Club?
 
Yes of course, if you don't wish to become a member of the Big Fish Game Club, delete the free membership trial from your shopping cart while purchasing your game. If you don't delete this option, you will be charged $6.99USD every month on the same day of the month, giving you a game credit in your account.  This is the default setting so we like to warn people about it. You can easily cancel it easily at any time.
Children's Computer Games available for download in alphabetical order: 
Oh no! Pengoo's alarm clock didn't go off and he didn't hatch in time! Journey with Pengoo the penguin inside a fishing net to New Zealand, and stick with him as he struggles to find his way back home. Surprises are in store as Pengoo meets up with colorful characters and mystical creatures, each with their own problems. Solve mind-bending puzzles and kooky conundrums in this charming Hidden Object game!
Teddy has been placed in charge of the Appleberry Family`s house while they`re on vacation, and has been promised a delicious reward of homemade popcorn! Unfortunately, with only one day remaining before the Appleberrys return, the house is a total disaster! With popcorn on the brain, our hero sets out to clean the house. Help Teddy collect all the ABC Cubes to earn the scrumptious reward in this clever Puzzle game.
Play games that test your animal smarts, quick thinking, and instincts, on your quest to win exotic animals from all across the globe! Become an Animal Genius as you travel the world exploring different habitats and earning new friends for yourself. Learn incredible animal facts and expand your animal IQ in this fun and exciting Kids game!
Explore the incredible underwater hidden object world of Aquascapes. Take care of your finned friends. Play with them and watch as they interact with each other. Engage in unique gameplay as you earn money to customize your tank. Choose from a variety of vibrant backgrounds and charming decor to turn your tank into a design masterpiece. But that's not all! Each fish has its own fun personality, who will be your favorite?
18 unique interactive fish
70 exciting hidden object levels
Customise your aquariums with vivid extras
At what age will a tiger cub become independent? Learn this answer and more when you head down under in 20 outback levels of Puzzle fun. Race against the clock as you try and stop the Zoo's animals from becoming extinct. After each level, you'll be rewarded with incredible photos and info to help you learn about that particular animal. Venture into Australia Zoo Quest to challenge your wits and skills.
Your favourite cartoon is now an epic game! From the attack on the Northern Water Tribe to the siege of Ba Sin Se, it`s up to you to decide the outcome of your favourite battles as you command the armies of the Water Tribe, Earth Nation, and even the Fire Nation in this unique strategy game! Fun for the whole family. 
Help desperate daddy bunny fix an Easter mess in Bunny Quest! Rabbit prepares the Easter dinner table for his host family. Sound easy? His naughty little bunnies give their best to make this task the hardest imaginable... Have fun trying to trick these cute creatures and bring everything back in order before the family realizes their Easter arrangements are about to be ruined in this eggciting Match 3 game!
94 enjoyable Match 3 games
Cute mini-games and witty trophies
Choose elegant Easter dinner decorations
The spaceship of travelling orbees crashed down on an unknown, uncharted planet. Could this magnificent world become a new home for the Orbs? Help the Captain find lost crew members and build a city from scratch in this innovative Match 3 game. Complete levels, solve interactive Hidden Object levels, and play enthralling minigames in Ballville: The Beginning! Join the Orbs in their daring adventures and discover a new, spectacular world!
Help Otis and Pip find their missing barnyard friends in Barnyard Sherlock Hooves, a fun Hidden Object game! Otis has just woken up, and all his friends have disappeared! The only one left is Pip, who noticed that there were a lot of misplaced objects lying around the farm. Otis must investigate and find these objects in order to solve the mystery of the disappearing barn animals!
The bestselling board game Blokus comes to the computer for the first time! In Blokus World Tour, you get to travel the globe in your quest to become the Blokus world champion. This top quality game features 10 unique tournaments to win, 16 competive computer players to beat, 8 mind bending challenges to conquer and 21 shiny gold Bloks to collect. Love puzzle games? Love strategy games? Then, Blokus World Tour is for you!
Bob and his Can-Do team have a big job ahead - to build a brand new Zoo where lots of exotic animals will live - but they need your help! There`s lots of work ahead, building pens, setting up fences, and don`t forget to paint what you just built! Join the Can-Do team now and help Bob finish his biggest job ever. Can we do it? Yes we can!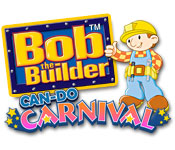 Bob the Builder Can Do Carnival
The Carnival's in town! Or is it? The Carnival train just passed by, taking all the rides and fun with it! Get together with your children, grandchildren, nieces, or nephews to help Bob and the Can-Do Crew build an amazing Carnival through exciting and educational activities, sticker bonuses and a build-it-yourself stickerbook mode! Can we build it? Yes we can!  
Chickens are invading the solar system and it's your job to save humankind. Just when you thought it was safe to eat chicken; Chicken Invaders 2 has arrived and an organized invasion is underway! Journey to the planets and fight to save the world (again)! Advance through waves of invading chickens while avoiding falling eggs. Collect power-ups to boost your spaceship's firepower. Download this fast-paced arcade action for 1 or 2 players.
Diego, Alicia and Baby Jaguar are on a fantastic journey to the land of dinosaurs to reunite Maia the Maiasaura with her family. Join Diego and his friends on their journey and play exciting games. Become a dinosaur scientist and track giant footsteps, help rescue baby ploosaurs swimming in the deep lagoon, hit mudballs and build walls to stop the Troodons! There's so much so see, learn, and explore in the land of the dinosaurs!
Go on a dino-adventure with Diego! As they complete all five dinosaur-themed games, kids collect dinosaur bones in their personalized Field Journal. Collect them all to unlock six interactive printable colouring activities!
Skills learned: 
Jambo! Diego, Alicia and Baby Jaguar are visiting their friend Juma in Africa. Juma tells them the story of the elephants and how, once upon a time, the mean Magician turned them into rocks with her Magic Wand. Join Diego, Alicia and Baby Jaguar on an adventure to find the drum on top of the Tallest Mountain that will break the elephants` spell. You`ll also help out other animals along the way!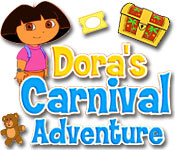 In this magical Nickelodeon game, your children will join Dora in her latest adventure at the carnival. Here, kids can play ten games with Dora and friends, win tickets for prizes, and keep the tickets in personalized treasure chests for extended play! Your children will delight in the game play and while they're having fun, they'll learn too - this game improves counting skills, hand-eye coordination, and memory skills. Ready to make your toddler's day? Order this game now!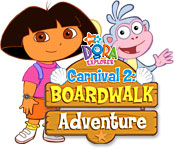 The sequel to the hit game Dora's Carnival Adventure! For ages 3 to 6. Go on a boardwalk adventure with Dora and friends! Play 10 different boardwalk-themed games and win tickets to earn prizes! Dora's Carnival 2 is suitable for all ages and helps build essential skills for young ones such as numbers and counting, hand-eye coordination, Spanish-language skills, and much more.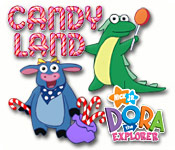 Dora, Boots, Diego and Backpack are on their way to a Fiesta! Help them find their way through Candy Land to the Fiesta at the end! The original Dora the Explorer`s version of the Candy Land board game is brought to a new level of interactivity! Enjoy a variety of mini-games and other cool features!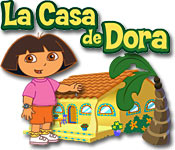 Have a playdate with Dora in this engaging game! Kids will learn math, music, and Spanish through the eight exciting games hidden within Dora's house and backyard. Great for improving fine motor skills!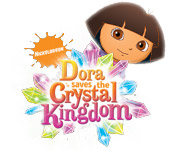 Dora Saves the Crystal Kingdom
A Greedy King has stolen the crystals that give color to the Crystal Kingdom and without your help the Kingdom will be rendered monochrome! Dora and Boots travel into a storybook, rendering aid to their new friend Allie, helping her save the Crystal Kingdom and they need your help!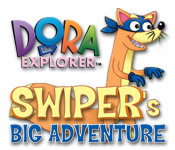 A baby fox has gotten lost and it's up to Dora to help him get home! But what's this? Swiper wants to help! It is going to be Swiper's biggest adventure yet! Help Swiper and Dora as they travel across mountains, lakes, and through scary forests to help the baby fox get home to the fox den. Collect stars, toys, and other prizes that you can play with in Backpack, but always watch out for crows, bats, and hairy spiders in Dora the Explorer – Swiper's Big Adventure!  
Skills learned: Letter & number recognition, counting, colour identification , hand-eye co-ordination, shape identification, object identification,  pattern recognition, and listening skills!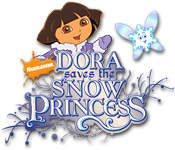 Dora`s back, and this time she`s off to explore the frozen places of the world so she can rescue the Snow Princess from a really mean witch. Guide Dora through an enchanted land filled with hidden clickable puzzles, exciting sleigh rides, and whole lot of winter fun! Join the adventure and save the Snow Princess before winter is gone for ever!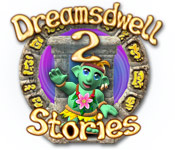 The inhabitants of the Dreamsdwell Valley have discovered a mysterious portal and are trying to activate it when you are brought into their world! Discover the portal's secret and find your way home in this fast-paced Match 3 game ! Connect the magic spheres together and help your old friends explore the new islands, as you collect gems and gold. Build different structures and sail the seas in Dreamsdwell Stories 2: Undiscovered Islands!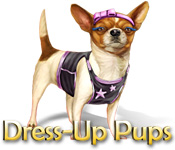 Pattie's boss is out of town, leaving her in charge of the Dress-up Pups fashion agency. Help her prove herself by dressing up the different dogs in hilarious outfits! Featuring hilarious dialogue and graphics, power-ups, and several variations on classic Match 3 gameplay, Dress-up Pups is a guaranteed recipe for hours of laughs! Form chains of matching symbols to clear them from the grid and put the outfits together for your clients.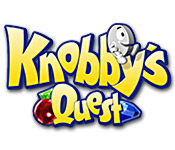 Grizelda the witch has shaken things up inside the Etch A Sketch ®, and Knobby ™ must restore draw and order. Can you help Knobby save his kidnapped friend from peril? Relive the magic of this classic pastime with modern quests. Can you foil Grizelda`s evil plan to turn everything in the Land of Aha! to Dullsville? Etch A Sketch Knobby`s Quest is full of creative art tools and several types of puzzles.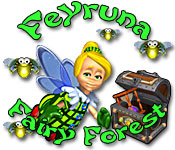 Feyruna was a peaceful world of fantasy and magic until the Princes of Darkness attacked! Hordes of evil creatures are ruining the Fairy Forest and its up to you to stop them. Fly across the beautiful landscapes of the fairy forest, casting mighty spells of fairy magic to defeat all evil creatures. Friendly creatures like Butterflies, Ghost Lights and enchanted Glow Worms will help to drive away the dark forces.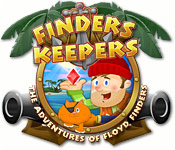 Play Finders Keepers and join Floyd Finders and his trusty sidekick Goldie in this aquatic adventure! Collect treasure, fish and special trinkets to help reunite lost loves, all while trying to avoid trouble from Pirates, Whales, Walruses and Ghosts. Finders Keepers will let you play at exciting and exotic places like the North Pole and even the resting place of the Titanic! Watch out for adversaries as you search the Atlantic to retrieve something very special to Floyd.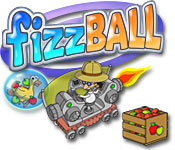 Everyone has fled the islands; there isn't a person in sight! But they left all the animals behind. Who will feed them? And who will find out what scared all the people away? Well, Professor Fizzlewizzle, of course! Bounce bubbles, rescue and feed the abandoned animals, and solve a mystery-all at the same time, in Fizzball!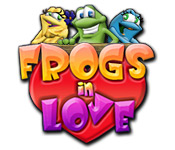 Win over Jasmine, the frog princess of your dreams, by competing in a variety of minigames and earning coins. Travel from pond to pond on your journey to the prestigious Flower Festival. Meet and befriend other characters who will guide you on your quest and challenge you with exciting and fun minigames, including Hidden Object, Brain Challenges, Matching games, and even Dancing games, Frogs in Love has it all!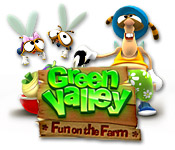 Turn Uncle Billy Bug`s fallow farm into a prodigious plantation! Select produce in meandering rows of three or more to box them up and send them to market. Build rows through special items to score big bonuses and shear a few sheep for some extra cash. The pastoral party never ends matching produce down on Beetle Bug's family farm!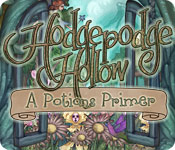 Travel to Hodgepodge Hollow and learn the time-honored profession of magical potion creation in this fun Hidden Object game! Collect hidden ingredients and recipes and solve vexing puzzles using your newly acquired potion making skills. You'll have the adventure of a lifetime helping your gnome teacher recover his lost treasure from those thieving dragons!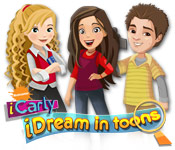 Late one night while watching a cartoon marathon, Spencer Shay falls into a deep sleep and wakes up in dream. The dream starts off with Spencer watching a web cast of iCarly, but something isn't quite right! Carly, Sam, and Freddie are in complete panic! And why wouldn't they be, they've turned into cartoons! Who has done this, and why? It's up to you and Spencer to figure it out in iCarly: iDream in Toons, a fun Hidden Object game!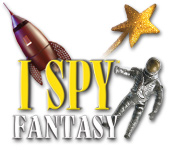 Explore three fantastical worlds filled with unique characters, fun games and challenging I Spy riddles. During your travels, search for lost treasures beneath the sea, command a mission on an alien planet, or invade a castle to defeat the dragon and rescue the princess. Encounter challenges and wonderful surprises as you guide these exciting adventures. Dive into an I Spy Fantasy in this fun and exciting Hidden Object game.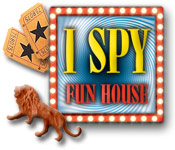 Explore a carnival full of brain-teasing illusions in this Hidden Object game! Get ready to enter a topsy-turvy world where nothing is as it appears! Solve enigmatic puzzles and play multileveled games to earn tickets for the Fun House. The more tickets you earn, the more games in the Fun House you'll unlock!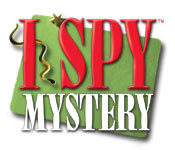 It's time to put your awesome detective skills to the test! Play I SPY with fascinating mysteries that need your super-sleuth skills. Choose a case file, and then earn mystery clues by solving I SPY riddles and searching for carefully concealed objects. Gather clues and solve the cases of Knight Fall, Midnight Mouse, Missing Art and many other mysteries. Dive into this game and solve an I SPY Mystery!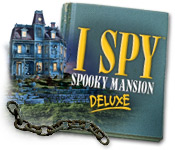 Through the creaking gates, you'd best beware. A spooky mansion awaits. . . enter if you dare! Go on an adventurous journey while trapped inside a dark, mysterious house in I SPY™ Spooky Mansion Deluxe! Adjust the sound effects' volume to your preference as you explore the creepy rooms of the house using an intuitive hint system. Solve the Hidden Object puzzles and reveal thrilling secrets as you uncover different and surprising ways out of the house in this family friendly game
Embark on an adventure to Smuggler's Cove, a community bursting with pirate history, elusive clues and spectacular hidden treasures. Exploring the town and playing I SPY riddles cleverly reveal pieces of two mysterious treasure maps. Assemble the pieces and follow the clues on your exciting hunt to discover the unique treasures left behind by the town's legendary pirates in I SPY Treasure Hunt, a fun Hidden Object game.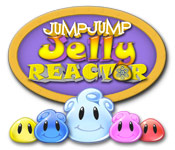 The Jellies need your help in Jump Jump Jelly Reactor! The Jelly Reactor is under attack by the vile Rockons, and to make matters worse, the jelly factory is completely off-line! Can you save Jellytown and stop the Rockons from breaching the jelly gate? You'll get help from the Miners, great upgrades, and jelly coins that help you fix up Jellytown. Arcade, strategy, puzzle solving, and many different challenges await in Jump Jump Jelly Reactor!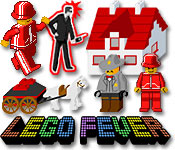 Help the LEGO Brothers battle the forces of boredom and bring a bit of color back to the grey, grey world. Control the world around them by placing LEGO bricks to make sure our heroes don't wind up stepping in black ink and ruining their track suits. Featuring puzzle, action and matching levels, LEGO Fever offers loads of challenge for every type of player.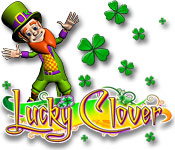 Shamrock`s my name - hiding charms is my game! Feeling bold? Let`s play for gold! Every level you complete, wins a treasure or a treat! Travel across a magic land to collect Shamrock`s charms and win his secret pot of gold. You`ll win treasures and rewards along the way. With more than 75 levels, 270 locations and 3 skill levels - Lucky Clover can't be matched. Charms are always hidden in different places, so every gameplay experience is completely unique.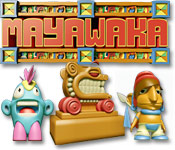 Enter Mayawaka, the Worlds of Wonder, and embark upon a mystical adventure unlike any other. Maneuver your brave little character across each ancient pyramid, moving quickly and carefully to avoid evil creatures. Collect all eight carved totems to conquer the lords of the underworld and restore happiness and harmony to the land. Complete challenging special quests between pyramids to keep your skills sharp for the treacherous journey that lies ahead!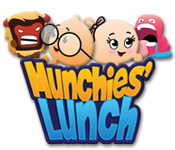 Lead your family away from the dangerous Hungries who are invading your forest dwelling and become a hero mom! Inspired by the journey of a real family, Munchies' Lunch is an epic story that plays as an exciting Puzzle Adventure game! Gather fruits for your kids as Mrs. Munchie and avoid fights with the devious creatures that will get in your way.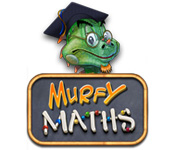 Solve the sums before the time runs out in this action-packed Brain Teaser game! Dive into Murfy Maths and have some fun today! Advance through level after level of challenging math problems and unlock different symbols to help you in your quest. Play through each different game mode for even more excitement!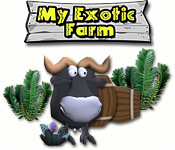 My Exotic Farm is a 3D farm simulation with 5 categories of animals that produce eggs, meat and milk. To expand and develop your farm, you have to build new elements: fences, berry bush, drinking trough, etc. Buy new animals at the Great Market! Take on the challenge and build the richest and most beautiful farm in the country! 
Pajama Sam chases down some snickering cookies, only to find himself in the midst of a food squabble! The fats and the sweets are taking over Mop Top Island and an emergency peace conference has been called, but four of the delegates are missing! Now, it's your turn to spring into action to help Pajama Sam find the missing delegates, put a stop to the sticky quarrels, bring peace to Mop Top Island, and still make it home in time for dinner.
Meet friends along the way - friendly food walks, talks and even tell jokes.
There is something new to learn with every click!
Interact with the characters and listen closely for clues.
It's a different game each time you play.
Windows only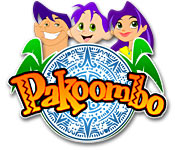 The greedy Mr. Lyar has decided to sell a small hotel, and put an employee and his three kids out on the street! Help the three children follow an ancient treasure map across an island and save the small hotel! Escape from a strange coconut monster and get help from the three island spirits, Pah, Kom, and Boh in this Match 3 game. Take on quests and get help from the island's population in Pakoombo!  
In Putt Putt Saves the Zoo, today is the grand opening of the Cartown Zoo, but food is running low and all the baby animals are missing! Putt-Putt and Pep need your child's help to reunite the little ones with their parents before Outback Al can open the zoo gates. Along the way, they'll swing across alligator-infested rivers, play ice hockey with a polar bear, build a bridge out of icebergs, bop with dancing penguins and enjoy many other adventures. This zoo is full of loyal friends and captivating challenges that are sure to run wild through your child's imagination.
Loveable characters
Fun music videos and mini-games
Find the missing baby animals!
Windows only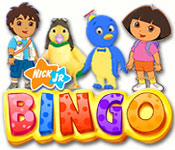 Get ready to yell "Bingo" with your best buddies. Pick your treasure chest and play as one of your favorite Nick Jr. characters like Dora or Diego. Choose from three different types of Bingo: colors and shapes, colors and friends or numbers and letters. Each time you play Nick Jr. Bingo, you win tickets for virtual prizes. Watch for surprise mini-games, and choose your difficulty mode in Easy, Medium, or Hard.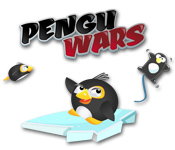 Help the brave Pengus defeat the evil and persistent fish thieves in this fast-paced and exciting Action & Arcade game! Aim your shots carefully and help your friends take out the thieves as quickly as you can. Use each of your Pengus unique abilities to knock out your enemies and send them packing! Become the hero of the Pengu Wars today! 
Peter Flat`s Inflatable Adventures is a quirky game of social satire featuring 50 awesome adventures. Newly recruited by the Corporate Corporation, Peter Flat must go through vigorous training to prove himself to the company. Transform Peter Flats 2D world into 3D while evading attacks from corporate rivals and the occasional 2D purist, hell-bent on keeping the world just the way it is.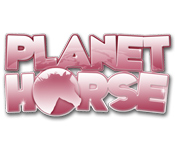 Saddle up for adventure in Planet Horse! Ride your mighty steed through different riding competitions and challenges! Immerse yourself in an enchanted universe and ride through luscious forests and exotic deserts. Gain unique items on your fantastic rides, and unlock different horses for you to ride in this fun Action & Arcade game. Grab your cowboy hat and set off on a fantastic journey!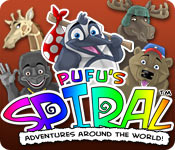 Pufu the penguin is tired of all the snow that surrounds his home, and longs for something different. Help him explore new climates, and the world, in this Match 3 adventure. Use powerful abilities to help you on your journey and help Pufu make some colorful new friends, and learn some valuable lessons about life.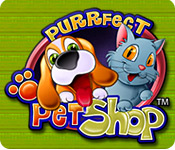 Purrfect Pet Shop puts you in charge of an animal adoption center, caring for strays as they arrive, matching them with the perfect owner. Nurse your own customizable dog or cat back to health, choosing from thousands of possible combinations. Earn the animal`s trust by playing with toys, careful grooming, and the occasional tasty treat. Use donations from satisfied customers to purchase upgrades and special items to get your friend ready for adoption by the end of the game.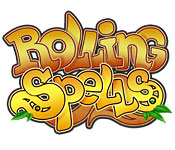 Help the Good Fairy prepare magic potions, repel bee attacks, open magic locks, and struggle against ice avalanches! Magical Fairyland has been invaded by a strange creature named Elephly and the Good Fairy needs your help. Pass through challenging levels and save the day in Rolling Spells, a fantastic Puzzle game!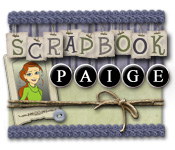 Scrapbook Paige is an addictive Hidden Object game with great environments to explore. After searching the many themed areas of the shop, players are given the chance to try out their scrapbooking skills. Creativity is key to earning extra cash when designing scrapbook pages for shop customers. Speed Rounds offer an exciting challenge as you try to complete rush orders. The superb magnifying glass feature is sure to please players when looking for those hard to find items.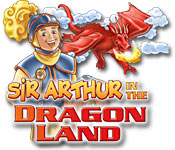 With Sir Arthur, the whole family can play more than 20 different games. Themed with knights and dragons, these games will provide you with weeks of fun. Beautifully rendered graphics and non-violent gameplay will keep everyone entertained.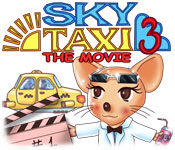 Run, jump and double jump your way through dozens of side-scrolling levels, stomping on enemies and collecting goodies as you work through this Action & Arcade game. Find powerups that give your abilities a boost, battle Super Bosses, and locate secrets rooms and levels to pump up your score. Your mission: Catch Mr. Big Man, the world's most notorious gangster, before his minions takes over the world in Sky Taxi 3: The Movie!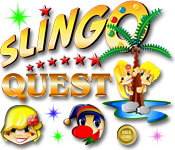 Are you ready for the next Slingo challenge? Slingo Quest brings you captivating gameplay and a plethora of games to try. From multi-card games to arcade styles to the classic Slingo you know and love, this game has a little something for everyone. And with top-notch graphics and 10 unique Slingo songs, you'll want to play straight through all 60 levels.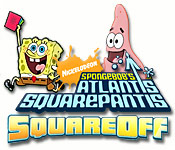 SpongeBob Atlantis SquareOff brings the fun of a turn-based card game to the lush, undersea world of of SpongeBob SquarePants! Our absorbent hero journeys across the ocean floor facing down enemies and collecting cards to build the ultimate deck! Help SpongeBob stop Plankton`s army and free the underwater metropolis from the grip of the maniacal fast-food magnate before he conquers the world!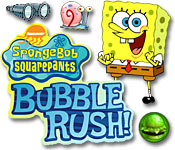 Mr. Krabs has created a machine that can build and deliver a Krabby Patty in half the normal time -- saving him tons of money! However, Plankton has overheard Mr. Krabs' plan and will stop at nothing to get his hands on a delicious Krabby Patty!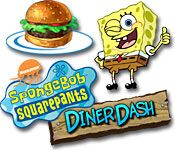 SpongeBob SquarePants is here with an undersea diner twist! Mr. Krabs is expanding his Krabby Patty kingdom one restaurant at a time. Slippery sturgeon, antsy anchovies, and even Bubble Bass keep everybody's favorite fry cook-turned-server on his tip-seeking toes. With 50 levels of culinary chaos in five unique underwater restaurants, it's up to you and SpongeBob to seat, serve and satisfy even the squirmiest of patrons.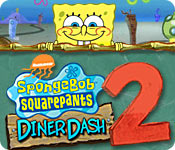 Everyone's favorite sponge is back in an all new undersea adventure! Help SpongeBob and the rest of the crew save their favorite hangouts from the greedy Sharkey Two-Times - one restaurant at a time. New characters, challenges, powerups, and a surprise restaurant await you in this fishy follow up to the original smash hit.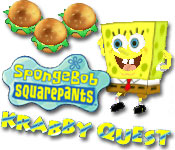 Join SpongeBob and Patrick on their quest through Bikini Bottom and beyond, as they try to undo Plankton's nefarious plans. Avoid slimy tentacles and their gooey projectiles. Outsmart the local bullies. Discover the power of the mysterious jellyfish. Visit the beach (don't forget to bring your beachball!) or explore the depths of the Phosphor Caves. Sixty levels await you in five different worlds, each filled with new and exciting challenges.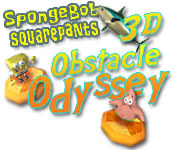 Help SpongeBob make it through the craziest underwater obstacle course you've ever seen! Run, jump and slide through each level to pick up all the bubbles and reunite with your best pal Patrick. But you better hurry; make it through each level before time runs out!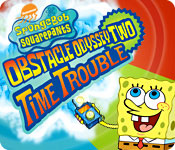 Travel through time with SpongeBob to foil Plankton's latest scheme to steal the secret Krabby Patty recipe! Race through the beginning of time, past the middle ages and right into the future to bring the Bikini Bottom gang home. The future of the Krusty Krab depends on you! Easy game play, familiar characters, and fast action make this game appropriate for all ages. 
SpongeBob SquarePants Typing offers boatloads of fun and interesting undersea facts all while you learn to type. Through arcade-style games and keyboarding drills, SpongeBob and his friends will make typing instruction fun! Dive right into a step-by-step typing tutorial that's awash with SpongeBob SquarePants' helpful hints, games, and friends! Now kids of all ages can learn to type the SpongeBob way!
Arcade-style activities
Progress tracking
Master typing with SpongeBob!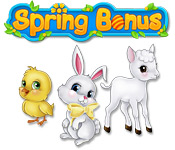 Spring is in the air! Journey through the Spring countryside with your cute animal friends. Help the Easter Bunny light the magic rainbow by melting away the cold grip of Winter. Featuring fluffy chicks, frolicking lambs and bouncy rabbits, this adorable Match 3 game is bursting with bonuses and fun for all the family in Spring Bonus.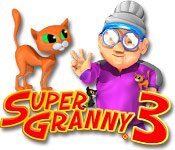 Granny loves her kitties, but she needs your help! Navigate through an exotic park and help rescue her feline friends in this fun and hilarious adventure. You can upgrade items to make this task a bit easier, or make your own version using the level editor. Either way, Super Granny 3 will keep you on the kitty hunt!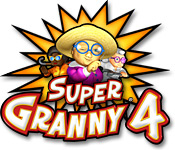 Super Granny is back and better than ever! As Super Granny, Kamila and Margaret reminisce about their past adventures, help the ladies navigate exotic locales. Everything will lead up to a final showdown with the nefarious, and dastardly named, Colonel Hans Foote, the leader of a mysterious shadow organization. With all-new enemies and a hilarious storyline, help the ladies run, dig and climb their way through exciting levels in this puzzle-solving, item-tossing, addictive adventure.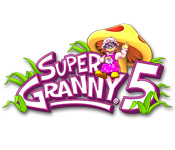 Super Granny is back and ready for action in Super Granny 5, her latest action-packed adventure! When Dr. Meow zaps Super Granny with a powerful shrink-ray, she must journey into the dangerous wilderness of her backyard, battle all-new gran-eating enemies and rescue her precious kitties from unlikely peril! Create your own levels and share them with friends in this fun and fast-paced Action/Arcade game.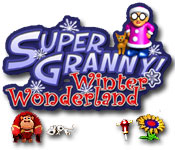 Super Granny's ski resort vacation is cut short when her kitties go missing. Navigate Granny through 90+ new action-packed levels, some created by fellow players, as you rescue Granny's kitties from the clutches of the nefarious Dr Meow.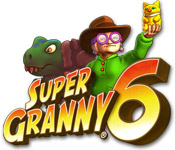 As Super Granny enjoys a relaxing picnic with her furry companions, one of her precious kitties wanders off and tumbles into a nearby hole. While trying to rescue her feline friend, she stumbles and follows her kitty into the seemingly never-ending pit. Now, in order to get back home, she'll need to travel through a dangerous lost world inhabited by exotic creatures and rescue her lost kitty!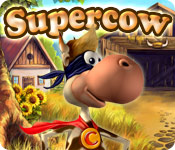 Professor Duriarti, a famous criminal, has seized the farm and captured the animals! He cloned them and made the clones work for him to successfully fulfill his diabolical plan of earth's destruction. Through her network of informants, Supercow heard about the situation, and dashed off to save the farm animals. Because after all, who knows how to save the farm better than Supercow? Supercow is an arcade game for the entire family!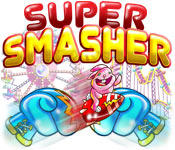 Prepare yourself for the ride of your life in Super Smashers, a fast-paced game with funny characters and hilarious attractions! Play pranks on the visitors of the Super Smashers amusement park by shooting down their balloons and throwing cakes in their faces to get a hold of their special attraction tickets. Put on your boxing gloves and punch the funny circus clowns in this fun Action & Arcade game!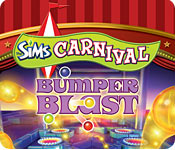 From the creators of The Sims comes a shoot-em-up carnival game that will have you blasting away for hours! Shoot and tag sliding Sims bumpers but watch out for dangerous traps. Clear the bumpers before you run out of shots! Enjoy the game again and again as you master tough skill shots, score combos and bonuses, and shoot for a high score. More than 140 levels in two fun-filled game modes keep the arcade action coming!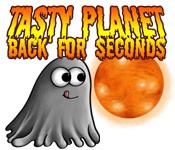 Gobble up the entire Tasty Planet in this fun and exciting Adventure game! Grow in size and take on even more delectable items as you storm through level after level as an extremely hungry blob of grey goo. Start off in a small science lab, but take on the entire city in Tasty Planet – Back for Seconds. Track down new treats and take over the Tasty Planet!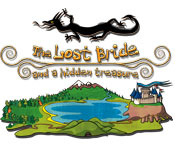 The Mouse World is at the brink of a collapse: on the very day of the glamorous Royal Wedding, the ferocious Gray Dragon kidnapped the beautiful Princess! Become a hero as you set off to save the day and whole Mouse Kingdom in The Tale of The Lost Bride and A Hidden Treasure! Use your Hidden Object skills to scour the land and defeat the terrifying dragon!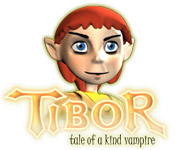 Help Tibor save his village, and his beloved, from the evil countess and her vampire army in Tibor: Tale of a Kind Vampire! Tibor is a poor young painter who is in love with Agness, but her father wants her to marry a rich man. When a wealthy countess asks Tibor to paint her portrait, he thinks his fortune has been made! When the countess reveals her true identity, it's up to Tibor to save the day in this fun Action & Arcade game.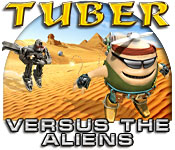 Destroy the solar panels the invading aliens use as their source of energy, and save the world in Tuber versus the Aliens! Free over half of each battlefield as quickly as you can to defeat your enemy, and proceed even further in your adventure. Choose your moves carefully in this quirky Puzzle game and win the Main Trophy!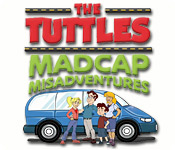 Starlight Starbright Children`s Foundation is pleased to announce The Tuttles: Madcap Misadventures, a first-of-its-kind fundraising initiative! The modern Tuttle family embarks on a family vacation to the Alamo. Beautifully detailed art & sidescrolling action add to the fun. Comic book style cut scenes are brought to life by the voice-over talents of Hollywood`s biggest names. Get caught up in this hilarious arcade adventure that pairs having a good time with doing good!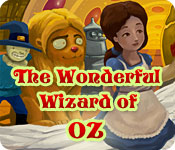 Join Dorothy on a journey through Oz. Based on the timeless tale, this version has you matching gems and saving your friends. With the Wicked Witch gone, it's up to you to free the munchkins and make your way to the Wizard. Along the way, you'll have to help the Scarecrow, the Tinman and the Cowardly Lion find everything they need, too! Revisit The Wonderful Wizard of Oz today!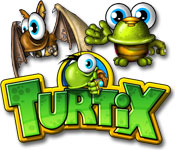 Turtix didn't know what would happen when he tried casting a powerful spell without the supervision of his teacher. He lost control, and now things are even worse than he knew! He needs your help! He must find the pieces of a shattered amulet, and help save all the young turtles who were captured in the chaos. Guide Turtix through his world in this charming side-scrolling arcade adventure.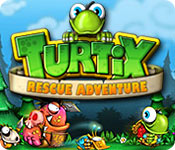 Help a heroic turtle navigate three gorgeous game worlds dripping with detail. Block the bad guys on their mission to capture toddler turtles in this side-scrolling Arcade game. Use your brain to eliminate traps and obstacles while crushing dozens of enemies with crates. Navigate 60 wondrous worlds with loads of puzzles while collecting bonuses and power-ups. Can you recover the baby turtles in Turtix 2 Rescue Adventure?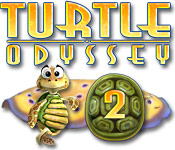 Take off in a magical atmosphere of underwater adventures with a brave and kind turtle, Ozzy. During and innocent game of catch, Ozzy accidentally smacks into a slab of ice, cracking it open and releasing a mysterious creature. Intrigued, he unknowingly sets off on the journey of a lifetime. Help Ozzy traverse the mission map and find out just what he set free in Turtle Odyssey 2!
The Vacation Adventures Cruise Director and Park Ranger series feature gorgeous graphics and game play as well as stunning hidden object scenes and mini games.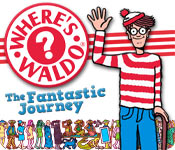 Based on the hit publishing series known as Where's Wally? in Australia. The Fantastic Journey enables fans of the elusive Waldo to enjoy a dynamic Hidden Object game experience! Experience the ultimate search and find adventure for all ages, as players scour the virtual globe in search of the tricky Waldo and friends Wizard Whitebeard, Wenda, and Woof. Also keep your eyes open for Waldo's foe, Odlaw! Find Waldo today!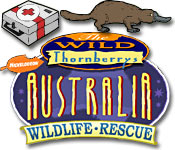 You'll find some of the desspest gameplay around the world in this sim game. You get to rescue, care for and release exotic animals from down under!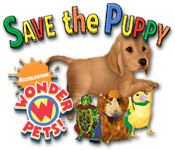 Puppy`s family is out and Puppy must get out of the house pronto to pee! Never fear, the Wonder Pets are here! First on the agenda, get the puppy out of the house to pee. Then our cute heroes and their new friend, Puppy, will spend a memorable time playing together in the backyard. Leave it to our friends to find creative and exciting ways to play with Puppy!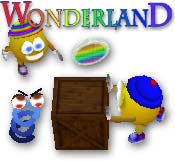 Explore a magical world filled with puzzles and adventure, meet and interact with other characters and creatures, and unravel a mystery that is threatening Wonderland's existence. Features cheerful 3D graphics, a variety of puzzle challenges, and a story that is split into one hundred mini-adventures, enabling you to enjoy the game one coffee break at a time.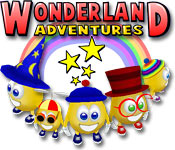 The safety of Wonderland is threatened, and it's up to you to save the day. Explore this vast world as you meet and interact with other characters, go on adventures, learn to use magic, and encounter new surprises around every corner. This original puzzle adventure has 3D visuals that will transport you into the world of Wonderland like never before. Test your wit and challenge your reflexes in Wonderland Adventures!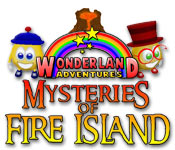 The safety of Wonderland is threatened once more, but the quest to save this world goes terribly wrong. Shipwrecked and marooned on the shores of the mysterious Fire Island, you are cast into an epic puzzle adventure filled with new discoveries, ancient secrets, and a surprising conclusion. Can you uncover the mysteries of Fire Island?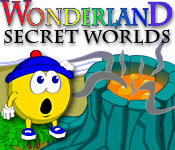 Try your hand at this unique mix of puzzle solving and arcade action. A magical storm has blown into Wonderland and swept away the little Stinkers. It is up to you to rescue them. Control four heroes through more than a hundred new levels in the diverse worlds of Wonderland. With exciting features and compelling gameplay, this world of adventure and mystery will keep you enthralled.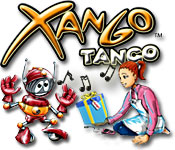 Help amazing toy robot Xango find his upgrade parts in this brain-stretching, 3D animated action puzzler adventure. Three game modes guarantee many hours of action, puzzling and relaxing fun. Match three colored crates and watch 'em explode in Classic mode. Solve brain-twisting puzzles in Puzzle mode. Play without time pressure in Relax mode. Exotic landscapes, lively tango music and wacky dances make Xango Tango fun for the whole family. Help Xango find all of his parts to see the surprise ending!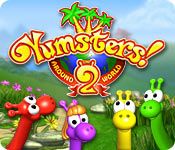 Not only are these Yumsters crazy for strawberries, they can rock the bongos. For the love of fruity music, help them earn money by cleaning gardens to promote their band. To really skyrocket, Yumsters need the best equipment to win the ultimate grand prize at the fairy town music showdown. Get fruitilicious in five vibrant locations of Yumsters 2, a sweet Match 3 puzzler.
Take control of your hamster and get set to run the craziest race of your life. But be careful, the clock is ticking and everyone and everything is out to stop you. Where will your Zhu Zhu zhu-oom? Find out for yourself like never before in Zhu Zhu Pets. Pick your favorite Zhu Zhu Pet and explore your very own humongous hamster city in this fast-paced Action/Arcade game.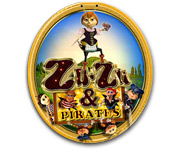 Defend Zuzu from the pirates! Find the stolen honey, and build a castle to protect your Zuzu family in Zuzu & Pirates! Journey to the amazing Zuzuland in this fun Hidden Object game! Meet cute characters as you build up defenses and prepare a strategy to deal with the evil flying pirates. Stop the enemies from taking even more of the treasures of the Zuzu!